American Games Service Locations: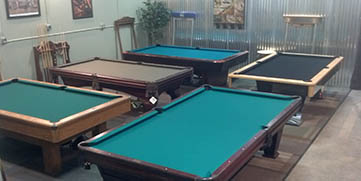 Seattle:               (206) 504-1652
Bellevue:             (425) 462-7665
Marysville:          (360) 653-3948
Lynnwood:          (425) 949-0232
www.americangames.com
kent@americangames.com
Customer feedback is the lifeblood of our business. Tell us what's on your mind, good or bad.
We respond to all customer feedback and look forward to hearing from you!
[ninja_forms id=1]
Call American Games today to make an appointment for a sales/service representative to assess your game room needs and provide a free estimate. Serving the Puget Sound and the surrounding areas.
Would you like to speak with a Pool Table Specialist? Kent Bowder and his team are always available to answer your questions and discuss your needs.